HER ROYAL HIGHNESS
PRINCESS SRINAGARINDRA MAHIDOL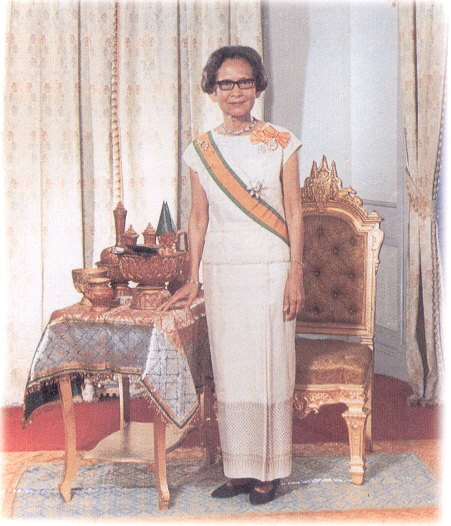 Her Royal Highness Princess Srinagarindra Mahidol was born on Sunday 21 October B.E.2443 [A.D.1900] in Nonthaburi Province. Her given name was Sangvalya. She was the daughter of Phra Janok Choo and Phra Jonani Kham. She was presented to Her Royal Highness Princess Valaya Alongkorn Krom Luang Bejraburi Rajasirindhorn to be at her service. She graduated from the Midwifery and Nursing School at Siriraj Hospital in 1916. In 1917, she was given a scholarship by Her Majesty Somdech Phra Sri Sawarindra Boromarajadevi Phra Phanwasa Ayiga Chao to further her study in nursing in the United States of America, first at the Emerson School in Berkeley, California, where she studied English. The following year she continued her study at North West in Hartford, Connecticut. In 1920, she was married to His Royal Highness Somdech Chao Fah Mahidol Adulyadej Krom Luang Songkla Nagarindra, son of His Majesty King Chulalongkorn and they have three children;
Her Royal Highness Princess Galyani Vadhana Krom Luang Naradhiwas Rajanagarindra;
His Majesty King Ananda Mahidol
His Majesty King Bhumibol Adulyadej.
His Royal Highness Prince Mahidol and the Princess Mother returned to Thailand in 1928, after Prince Mahidol received his degree as Doctor in Medicine from Harvard Medical School. They devoted their time and efforts in medical and health care for people. After only about one year in Thailand, Prince Mahidol passed away. At that time, Princess Mother was 29 years old, and the three children were young.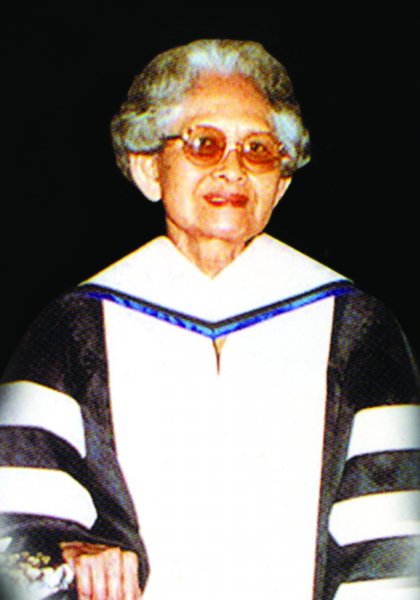 Her Royal Highness Princess Srinagarindra preferred a simple and informal life style. She liked doing chores for herself and would spend her free time usefully. She was frugal in order to save money for charitable causes. She enjoyed hiking in the forests, hill climbing, looking at flowers and natural scenery. She sought after all kinds of knowledge throughout her life.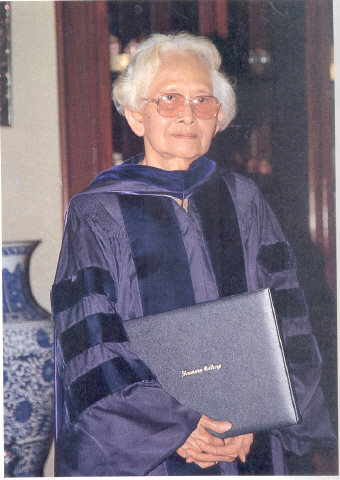 She studies in depth the teachings [Dhamma] of Lord Buddha, practice meditation, and led a life accordingly to the Dhamma, without concern for good fortune, high rank of praise. She once said "a person should not forget himself, be arrogant or become big headed.;